For Students - BAFF Professional Internship USA Competition

Posted date: 20 Feb 2019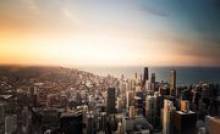 The Baltic-American Freedom Foundation organizes a competition for a professional internship program that provides full coverage and a guaranteed placement in the United States.
Students, postgraduate and graduate students from the last year's Bachelor's program are invited to apply.
The Professional Internship Program will provide excellent opportunities for professional internships in various US companies, companies, or organizations. Program participants receive scholarships of up to $ 30,000 per year to cover accommodation, insurance, food and transport costs during the internship.
More than 100 students and graduates from a wide range of Lithuanian universities have already benefited from this unique opportunity during the eight years of the Baltic-American Freedom Fund. This program is a great opportunity to gain professional experience, expand the circle of acquaintances, get acquainted with the culture and lifestyle of the USA.
Applications are accepted until April 2
Link:- https://www.vdu.lt/lt/studentams-baff-profesiniu-stazuociu-jav-konkursas/
Posted By

GSP Admin