Study in Italy. A country full of wonders!

Posted date: 04 Apr 2019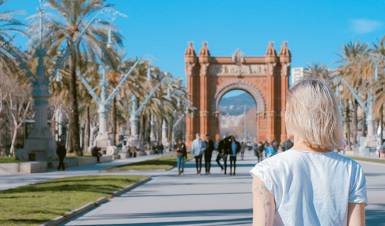 Have you ever thought about studying in a country where you can have almost everything just around the corner such as skiing, beaches, and maybe the most amazing historical sites and art creations in Europe?Italy officially the Italian Republic is a country in Southern Europe. Located in the middle of the Mediterranean Sea, Italy shares open land borders with France, Switzerland and Austria.
Italy is a popular international study location not just due to its high multicultural ambience, but the country also has several top public and private universities.Universities in Italy were founded in the 12th century making them the oldest in the Western world. The reorganisation of the Italian education system originated the new concept of University institutions across the rest of Europe. With its strong historical aura, breath taking sites and diverse natural landscape Italy is sure to provide international students an enriching cultural experience. The fields of design, architecture, fashion, applied sciences and arts lie at the forefront of Italy's domain of higher education.
Italy offers a wide range of courses where students have the option of pursuing degree programmes or certificate programmes that can be studied online, through distance learning or facilitated through classrooms at academic institutions across the country. Italy has top rated programmes, professors and facilities that enables students to find professional success. Due to these and more reasons students are opting to study in Italy.
Italy is one of the most affordable countries in Europe where you can study abroad and that goes for tuition fees and living costs as well. Almost every big city is also perfectly connected to European and non-European countries with 87 airports. You can easily travel by train, all the bigger Italian cities are interconnected with 77 railway stations. The public transportation would be the easiest and most convenient method to travel in Italy. A monthly bus/tram/metro ticket for students is somewhere between 25 and 35 EUR/month, depending on the city. The train network in Italy is fast and well maintained, so visiting other cities in Italy is definitely an option. Fares start at around 20 EUR for a trip, but if you book earlier tickets, you could get discounts of up to 70%.
In Italy, you can find a suitable study programme in any field you can imagine, from Arts to Computer Science, many of which are English-taught. You would have to pass around 20 exams to successfully complete a degree (around eight exams in each academic year) and most of them are oral exams. In some specialised fields, such as medicine or engineering, you will be required to pass 40 or 50 exams. Oral examinations make life easier for a lot of students, but if you're shy you might feel a bit uncomfortable with this kind of examination. But adjusting to this type of exams is a good exercise for developing your communication abilities. Just before you fall in love with Italy, don't forget to check student visa requirements. EU students have free passage to this land of wonder, and if you are from outside the EU/ EEA you'll need to do a bit of visa applying first, with a bit of help from an Italian embassy or consulate in your country:
Posted By

GSP Admin