STUDENT COUNSELLING AND ITS IMPORTANCE IN THE INTERNATIONAL STUDENT RECRUITMENT INDUSTRY

Posted date: 22 Jan 2019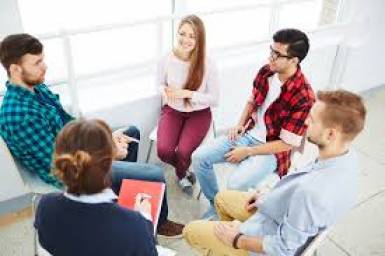 Studying overseas is a life-changing decision a student can take in his educational life. While taking a decision, a student will have numerous questions and getting the right advice in this area is crucial for students. This is where counsellors come into the picture, people who inspire hundreds of students to follow their dreams. Student counsellors help students from various financial sectors to locate the right program and guide them to apply for their favoured courses. Before investing a sizable investment to foreign education it is necessary to know that is that course suitable to a student or not. Student counsellors offer impartial and professional advice on international higher education institution and course options based on student's academic qualifications and work experience, keeping in mind the budget, city and other preferences. It indicates counselling offers customized training for the students to identify their individual potential and provides the pathway to achieving success in their life.
Moving out of the comfort zone is where the challenge lies and proper counselling helps the students to tackle that challenge of going to study abroad, with ease. The main objective of career counselling lies within broadening the student's perspective and directing their thoughts completely towards making their career choices and achieving professional goals in life. Undertaking proper career counselling will not only help you chart a successful career path and bright future prospects but also guide you which universities and colleges to consider pertaining to your respective profiles. Every student needs the name of the best university attached to their names. So to fulfil their dreams proper guidance might lead the students to a better and prosperous future.
STUDENTS GET THESE BENEFITS FROM COUNSELING:
Find the best universities and colleges according to your profile
Know possible career paths, their future jobs and international scenario of those careers
Get scholarship and other financial support
Financial estimates to assess admission, living and visa eligibility
Training for tests and interviews
Get support after you land in a new destination
The information pool for students can range from global education opportunities in top universities, along with scholarship details, placement options, summer internship options and a lot more than what you can expect. It can be challenging to start a new course in a country that has a different academic environment, language and culture. However, there's no need to worry as plenty of help and support is available to help you adjust to your studies in Europe. Visiting a counsellor helps you gain perspective and clarity on a particular issue, and helps you explore the options more clearly.
Posted By

GSP Admin