Selecting colleges in North America for Arts, Law, Languages and Teaching

Posted date: 10 Jul 2014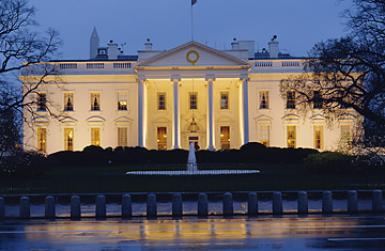 College selection in North America for Arts, Law, Languages and Teaching
The North American educational experience is among the best in the world. Many colleges and universities are known throughout the world for the quality of their academic programs. Private institutions such as Harvard, Princeton, Stanford, Cornell, and Massachusetts Institute of Technology, and public institutions such as Univ. of Illinois at Urbana-Champaign, Univ. of California at Berkeley, Univ. of Michigan at Ann Arbor, Univ. of Wisconsin at Madison, and Univ. of North Carolina at Chapel Hillare familiar to students, educators, and business leaders everywhere. In addition to the more well-known institutions, NORTH AMERICA has hundreds of other high quality public and private colleges and universities. The depth and breadth of your options will amaze you.
United States
Yale University- New Haven
Harvard University
Stanford University
Columbia University
University of Chicago
New York University-New York
University of Pennsylvania- Philadelphia
University of Virginia- Charlottesville
University of California- Berkeley
Duke University- Durham
University of Michigan- Ann Arbor
Northwestern University- Chicago
Cornell University
Suffolk University- Boston
Lindenwood University- Saint Charles
Indiana University- Bloomington
University of Lowa- Lowa City
Florida State University- Tallahassee
Suny College- Buffalo
Bradley University- Peoria
Georgetown University-Washington
University of Texas- Austin
University of California- Los Angeles
Vanderbilt University- Nashville
Washington University- St. Louis
Emory university- Atlanta
George Washington University-Washington
University of Minnesota-Minneapolis
University of Southern California- Los Angeles
College of William and Mary- Williamsburg
University of Washington- Seattle
Boston University- Boston
University of Oregon- Eugene
University of Arizona- Tucson
Temple University- Philadelphia
Savannah College of Art and Design- Georgia
Syracuse University- New York
University of Miami- Florida
Canada
University of Calgary- Calgary
University of Alberta- Edmonton
University of New Brunswick- Fredericton
Dalhousie University- Halifax
Queen's University- Kingston
University of Western Ontario- London
McGill University- Montreal
University of Quebec- Montreal
Carleton University- Ottawa
Laval University- Quebec City
University of British Columbia- Vancouver
University of Victoria- Victoria
University of Windsor- Windsor
University of Manitoba- Winnipeg
Mexico
Institute of American Indian Arts- Santa Fe, NM
University of New Mexico College of Fine Arts- Albuquerque .
Posted By

GSP Admin