UK seeks to cement STEM superpower status but investment may be lacking

Posted date: 11 Mar 2023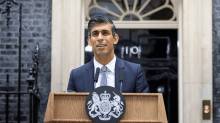 UK universities have a "unique role" to play in attracting international business investment and more needs to be done to strengthen links to benefit local communities, create jobs and amplify the global reach of UK research, a new report says.
The paper, outlining recommendations on attracting investment, comes as the UK launches a strategy to cement the UK as a "science and technology superpower by 2030".
The 10-point plan includes ways to pursue transformational technologies, attract top talent and ensure they have the tools they need to succeed, UK prime minister Rishi Sunak suggested.
Writing in The Times this week, Sunak reiterated that the "race to create, develop and exploit… new technologies is global", while he launched the Science and Technology Framework.
Reference Link: https://thepienews.com/news/uk-cement-stem-superpower-status-but-investment-may-be-lacking/
Posted By

GSP Admin