The University of Ostrava Will Open a New Research Centre for SMART Technologies

Posted date: 08 May 2019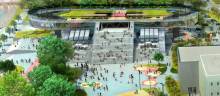 The University of Ostrava wants to focus more on the future of SMART technologies. In cooperation with research and non-profit organizations, businesses and public administrations, the University will explore their use in cities and municipalities on a more massive scale.
The whole research, sponsored by the Faculty of Science of the University of Ostrava, is a response to the development of innovative technologies and the increasing requirements for their application.
"It is without a doubt that modern innovative technologies will continue to be more and more important, whether in the area of company management, or in increasing the quality of life in cities and regions. However, a critical approach and evaluation of their actual usefulness are also required for their application. Therefore, the project is designed to examine the advantages of various innovations for their application," says the main guarantor of the project, doc. RNDr. Petr Rumpel, Ph.D. of the Department of Human Geography and Regional Development.
Posted By

GSP Admin