The Faculty as an International Space Station, bringing together experts from around the world

Posted date: 14 Mar 2019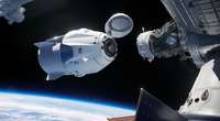 INTERVIEW. Since 1 February 2019, the TUL Faculty of Art and Architecture has led Osamu Okamura, who wants to connect his new place of work with the world and with new technologies. The news server Libereckezpravy.cz has asked the new dean several questions.
The editor of the server Tomáš Tesa? asks:
So the key argument why you wanted to become a FA dean was mainly the history and achievements around the SIAL office?
Hundred percent. In the area of architecture, I still regard Liberec as a very interesting research center. It is of course given by the people who have worked and worked here at school. And one of my goals here will be to strengthen this page and to invite top experts not only to architecture and urbanism, but also to modern technology. After all, I consider them another specifics of the local faculty. And at the same time something that really interests me.
Read the whole interview at Libereckezpravy.cz
Posted By

GSP Admin