ISEP Welcomes New Leaders to Board of Directors

Posted date: 08 Aug 2019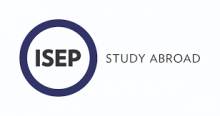 ISEP welcomes Dr. Ellen R. Babby, Dr. Ann-Charlotte Larsson and Dr. Mark Salisbury to the Board of Directors.

Arlington, Va. — Members of the ISEP Board of Directors elected three prominent international education leaders to join the ISEP Board for a 3-year term, effective July 1, 2019:

Dr. Ellen R. Babby, Senior Fellow, Center for the Future of Arizona and a nonprofit consultant, has more than 30 years of experience in executive management in the nonprofit arena which she gained during her time as Vice President, Advancement & Strategic Alliances, at the American Council on Education as well as Senior Director, Planning & Development at NAFSA: Association of International Educators.

Dr. Ann-Charlotte Larsson, Vice Rector for Innovation and International Relations at Linnaeus University (Sweden), is a chemical engineer with over thirty years' experience in both academia and environmental engineering, which affords her a unique perspective on the critical role of student mobility and campus internationalization.

Dr. Mark Salisbury, co-founder and CEO of the nonprofit company TuitionFit, most recently served as the Assistant Dean of Academic Affairs and Director of Institutional Research and Assessment at Augustana College (Illinois). His research on college impact, including education abroad programs, has been featured by The Chronicle of Higher Education, Inside Higher Ed, TedX and NPR.



Posted By

GSP Admin