BSB ASSERTS ITSELF IN THE 2018 INTERNATIONAL RANKINGS

Posted date: 23 Jan 2019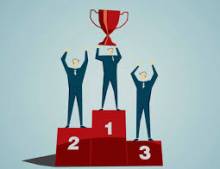 Financial Times, Times Higher Education and QS: BSB is now high on these benchmark rankings
In these prestigious rankings internationally, BSB confirms its anchorage in the world Top 80 four years after its first appearance - following its accreditation AACSB, then EQUIS.
Thus BSB is ranked 77th in the ranking of the best Masters in Management of the worldpublished in September 2018, an increase of 4 places compared to the previous edition - one of the four best among the top ranked French management schools.
In the 15th edition of the ranking of the best European business schools published in December 2018, which aggregates different rankings of different programs, BSB occupies the 81st position, again four places better than the previous edition . If we stick to the programs, the Master in Management BSB is the 65th in Europe . The School is even quoted in the presentation of the ranking methodology ... and was on the cover of the paper supplement with a highlight of the MBA Wine & Spirits Business !
Posted By

GSP Admin