Trace your triumph through Australian universities

Posted date: 20 Mar 2019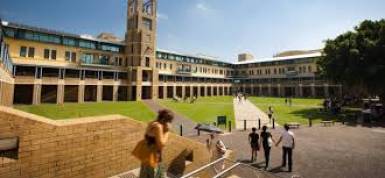 Australia promotes innovation, creativity and independent thinking throughout its universities. As an international student in Australia, you can expect to live, grow and learn in a young, friendly country full of opportunities. It is very essential for a student to search lot more to find the best university to trigger their desired study program and reach the success peak.Almost 20% of all international students who come to Australia enroll in an intensive ESL program (known in Australia as ELICOS) to improve their English proficiency. The students can either enroll as an international student who are proficient in English (English proficiency scores from IELTS.TOEFL, CAMBRIDGE etc) or as an ESL program student to pursue their education in Australia. Starting from vocational courses to research, Australia offers a wide range of opportunities for cosmopolitans from private colleges to enter top universities on various programs.
Australia is a land of diversity and culture & it can change your lifestyle undoubtedly. For internationals, the climate in Australia may take some getting used to.Spring – for the three transition months September, October and November, Summer –for the three hottest months December, January and February & Autumn –for the transition months March, April and May. These are the major climatic seasons in Australia varies widely depending on the area, as Australia consists of a variety of environments: from beaches to deserts to grazing lands to coral reefs.All of Australia's major towns have reliable, affordable with public bus networks, and there are suburban train lines in Sydney, Melbourne, Brisbane, Adelaide and Perth. Melbourne also has trams, Sydney and Brisbane have ferries and Sydney has a light-rail line. Taxis operate Australia-wide.Australia is world famous for its natural wonders and wide open spaces, its beaches, deserts, "the bush", and "the Outback". Australia is one of the world's most highly urbanized countries & it is well known for the attractions of its large cities such as Sydney, Melbourne, Brisbane, and Perth.
Australia has fascinated students for a multitude of reasons but the topmost is the lifestyle it promises. With colleges ranking amongst the Top 100 of the world, the Universities of Australia shows definitive increase in their international student numbers in recent years. Though costly to live in, Studying in Australia is still a cheaper option for students. The average tuition fees in Australia are less than America but the living expenses are cheaper still. Adding to the expense, the quality of life, the various entertainment options as well as a higher student income by means of relaxed international student's work permit has added to the popularity of Australia as a Study Abroad destination.Accountancy, Agricultural Sciences, Architecture, Biomedical Engineering, Earth Sciences and Related Fields, Computer Science & Information Technology (IT) are the major courses promoted in Australia.
Scholarship Options starting from university funded to government funded are quite known in Australia. There is also another fantastic resource to utilize in the quest to make your international experience as affordable as possible. Every year the Australian government sets aside over $200 million dollars specifically for international students coming to study at Australian universities. These funds are open to students from all over the world and there are certain requirements for application to some (grade requirements, financial need, etc.).Therefore, Australian study schemes provide lot more benefits to internationals by defining a new culture & lifestyle.
Posted By

GSP Admin