Tips on How Students Can Save Money While Studying Abroad

Posted date: 28 Jun 2020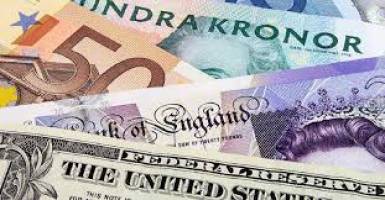 It's a reality that our thoughts can always be concerned with money, but it doesn't have to become a nightmare, particularly when you're studying abroad! It may be financially difficult to be away from parents and family but you'll learn a lot of valuable lessons about handling your finances and energy. Let's see how saving money can be FUN when you are a foreign student!
1. Electricity bills & Water Bills
Electricity bills can be very expensive and that is something we often take for granted. Get into the habit of wasting resources and your money can quickly fall through your fingers like mud. Try new and efficient ways to keep yourself clean and nice every morning without a long shower. Set up your personal 'shower record time' and try beating it every day.
2. Food costs
Food prices can be higher than you think at popular destinations for study. So sharing a home-made meal with your friends can save you money.
4. Phone bills
For some of us, the fact that some people chose not to have a cell phone is practically unthinkable. But after our findings show that people spend over 1,160 Euros a year on telephone bills, you begin to understand why people refrain from doing so. Whether as an alternative for pay-as-you-go, or as a monthly charge, make sure you chose the choice that better serves you.
5. Working part time
Working in a restaurant or café part-time is a popular option amongst international students. Not only do you have access to cash to pay for your daily needs, you will even get some food at work! Working in a restaurant will help you save some dollars, just remember to treat yourself every now and then to something special.
6. Discounts
You should also check for decent offers or coupons to save money when you have the perfect time; still bring your student ID card, browse the internet for vouchers and keep from buying needless products!
8. Scholarships
Play it smart with scholarships! Being an A student will pay off, too. Students with excellent academic outcomes and good performance in all areas of university life may have great advantage on applications for scholarships. Some of the options available are full scholarships or small bursaries can be applied for to help with your daily expenses.
Posted By

GSP Admin