THE IMPACT OF TECHNOLOGY ON INTERNATIONAL STUDENT COUNSELLING

Posted date: 17 Jan 2019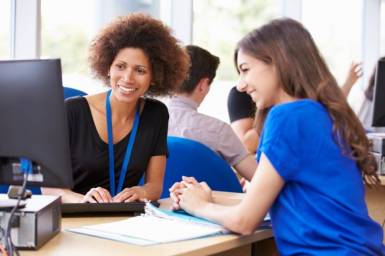 From 1995 onwards we started to utilize globalization more than before just after the foundation of WTO. By this anyone can get any product or services from anywhere in to his hand. Because of Globalization doing business became very easy by reducing the overall cost and economies of scale, high efficiency, and optimum use of resource, one global market, and efficiency in logistics, innovative & creative product and services because of global competition. This all happen with the help of innovation in technology. It reduces the risk associated with business and increase the ease of doing or completing a task in any sector. Technology has made product Promotion, risk management, competitive analysis, R&D etc very easy and accessible..
Students from all over the world want to complete their higher education in top international universities because of better job opportunities and getting high quality education for securing their future. Globalization and technological innovation has also played a major part in this shift of public attitude giving them the tools to search and compare services and products and choose wisely. Students now have a wide range of options to help them get connected with quality education consultants and get the details of universities and placement opportunities. Similarly using technology the agencies or consultancies can get the maximum student leads as well.
Students will get counseled by the consultants on study destinations and universities can best fit their specific profiles and how they can go about with the admission processes. This will help the students to take right academic choice and eventually take up lucrative job opportunities in the future. Agents can now get access to automated recruitment processes that will help them receive business enquiries, access student databases, process applications and moreover connect effectively with educators in order to run their businesses smoothly..
Due to the power of innovation and technology students, educators, agents and service providers associated with global education services get access to all the required information and services easily. This ensures they gain more business leads and better efficiency.
Posted By

GSP Admin