Study medicine at the ultimate destination for medical studies

Posted date: 22 May 2019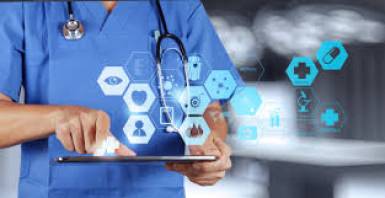 In terms of size and population, China is huge. This country is full of natural and fascinating artificial wonders, and if you study in China you'll have the opportunity to explore at least some of these. You're probably picturing a university in Beijing or Shanghai, with all those skyscrapers and busy roads, but there is so much more to the country, and it's all well-connected and something you should not miss out. China is located in East Asia and borders the western part of the Pacific Ocean. It has a land area of more than 9.6 million square kilometers. China borders 14 countries and is adjacent to 8 island countries on the sea.
The country is not facing any internal security problems and also has an amazing infrastructure. This clearly says that China has a strong economy and a stable society. Moreover, it is the most popular destination for medical studies. There are hundreds and hundreds of medical schools and universities in China offering education to thousands of students, both international and domestic students, so there are plenty of options for students to choose from. This includes some of the best medical schools in the world.
Most universities in China offer their medical degrees as a Bachelor of Medicine, Bachelor of Surgery (MBBS). It lasts five years, which means you can become a certified physician way faster than those studying medicine in other countries. Almost all of China's medical schools are registered in the International Medical Education Directory (IMED). The 49 approved medical schools are public universities under the supervision of the Chinese Government. All are listed in the World Health Organization (WHO)'s "Directory of World Medical Schools". This listing means that graduates are eligible to attend national medical screening tests such as MCI, PMDC, USMLE, PLAB, HPCSA, SCHS, etc. Tuition fees for medical schools in China are very low. Annually, it would cost you around US$1,000-2,000. Medical courses in most universities are taught in English, but it's also required to study the Chinese language as a separate subject, which is not a difficult task. As well as teaching modern medicine, Chinese medical schools also teach students about traditional medicine and ancient medical techniques such as acupuncture. This is not usually the case in other countries, and is a good opportunity to broaden your understanding.
Due to its higher population in China, medical servants are of great demand. China has 306,000 healthcare and medical organizations, 63,858 of which are hospitals and clinics, 219,907 of which are nursing homes and 22,270 falls into other categories. In China, physicians now are encouraged to open private clinics or hospitals, and those who have been practicing medicine for five years after they received national physician licenses can open their own clinics. This country provides you a wide range of opportunity after graduating from the university. By choosing China, you can avoid the burden of fierce competition or heavy application pressure. Study medicine at the most demanded universities with the best available infrastructure and serve people.
Posted By

GSP Admin