Steps To Go Abroad For Study? It's Easy If You Do It Smart

Posted date: 21 Feb 2023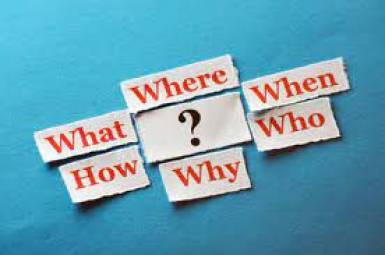 Do you have plans to study abroad but are unsure of what it entails? We have to admit that the steps to studying abroad could appear a little challenging. However, if you are aware of each step that must be taken and how to prepare everything you need, you'll soon be enrolled in an international programme.
Here are the Steps To Go Abroad For Study in detail.
Set Your Budget
While not precisely affordable, studying abroad is exhilarating, difficult, empowering, and life-changing in many ways. Naturally, some places to study are more affordable than others, but it's wise to decide how much money you're ready to spend in advance.
Decide Where and what do you want to study and why
Your trip budget and selected field will have a big impact on the country you choose as your foreign destination. Always conduct thorough study before making a decision using important criteria such as an English-speaking nation, employment choices, stay-back options, scholarship choices, travel distance from the native, and other considerations based on your priorities.
Always strive to pick a field of study that will ensure you'll have many career opportunities and a high wage. But studying something you don't like only to save money isn't always a good choice. In light of this, the following are some of the most well-liked fields: Medicine, Engineering, IT, Law, Business Management, Paramedical courses, Computer Science, International Relations and so on
Secure english language test
In order to enrol in a foreign institution that offers English-taught programmes, you must first provide evidence of your English language proficiency. Most of the universities accept any of these tests: IELTS, TOEFL, PTE, GMAT, GRE, SAT .
Get acceptance letter from the university
One of the most rewarding and exciting steps is without a doubt this one. You've chosen the best programme, achieved your English proficiency, submitted your application, and now the institution has responded by accepting you!
Visa application
You will need to obtain a student visa if you intend to enroll in any course in your chosen nation that will last four months or longer. A visa is not always required for students traveling overseas. Do your research thoroughly if you decide to, though. You won't require a visa to study in a European Union/European Economic Area country if you are already a citizen, and it may take a few weeks to a few months to get the visa! To avoid missing the start of your international studies, you should submit your application as soon as possible.
Check your Accommodation
If you weren't assigned to live on campus, you'll need to find housing while you're studying abroad. You can look through listings for vacation rentals, homestays, or a local host. The cost will change according to the city.
Jet Off to the Nation of your choice.
Book your tickets and check on converting money, insurance, housing, SIM cards, creating a bank account, adhering to local laws, and assimilating to a new culture.That's all, then! You're all set to travel abroad! Excited? You ought to be.
If you're considering going abroad for study, assistED is the perfect app for you. Providing comprehensive coverage of all aspects of the process the app is your #1 go to mobile app for all your study abroad needs. What are you waiting for, download assistED now to get started!
Posted By

GSP Admin