Pursue Medicine in English in Slovakia

Posted date: 21 Jun 2022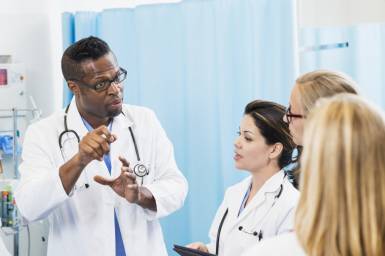 It's amazing how a small nation like Slovakia can have so many distinct traits. The region is a unique blend of Slavic culture, Austro-Hungarian ancestry, and Catholic traditions. This complex mix generates kind, sophisticated individuals who value the dignity of life, work, and family. There are additional options for free education in Slovakia.
Slovakia is distinguished by its predominantly mountainous landscape, which gives numerous chances for sport and relaxation. People have changed their citizenship to Slovakian after experiencing bryndzovye halushki, which is another major point of attraction to study in abroad.
Medical studies in English in Slovakia began in early 1990, and thousands of foreign students have come from all over the world since then, drawn by the world-class education, medical courses in English, inviting society, and qualifications valid throughout the EU/EEA, recognition in most countries around the world, and affordable tuition and living costs.
To study medicine, dentistry, or veterinary medicine in English in Slovakia, students must complete basic university admission standards, have a good command of English, and clear the Biology and Chemistry entry exams. Education consultants provide assistance to those who are interested in taking the test.
In Slovakia, medical, dental, and veterinary studies last six years and lead to the titles of "Doctor of General Medicine" (MUDr) and "Doctor of Dental Medicine" (MDDr.). The University of Veterinary Medicine and Pharmacy in Kosice offers an English-language 6-year and 4-year veterinary medical curriculum.
While a potential applicant student must have graduated from high school and have a certificate allowing him to study medicine at an institution in his nation to be qualified for a 6-year medical program in Slovakia, a 4-year or graduate veterinary course is designed for someone who has a Bachelor degree in Sciences-BSc. program for bachelors in agricultural, veterinary, or biological sciences, both going to lead to the degree of Doctor of Veterinary Medicine (DVM).
Missing out on the grades required to enter an eligible medical program in your nation does not have to imply that your dreams about becoming a doctor, dentist, or veterinarian are over. If you were unable to gain a seat in a medical, dental, or veterinary school in your home country, or just want to take advantage of the benefits of medical study in abroad, the most critical factor is motivation. Slovak Medical Universities are one of the many opportunities available.
Posted By

GSP Admin