Pre Departure Aspects to Consider Before Flying Abroad

Posted date: 08 Oct 2019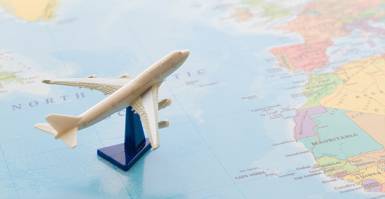 You have come a long way for this ambition of study abroad. Finally, it's the time to follow the pre departure guidelines and fly off to the foreign land to accomplish your dreams.
Detailed Research of The Necessaries:
After getting the acceptance letter from the university regarding your enrolment, start doing an in-depth study about the city, student life, cafes, restaurants, stores, etc. accessible in and around the university and the housing location. Try to find out how is the local living out there. Make sure you are aware of the general rules and regulations (of what is acceptable and unacceptable). Carrying out such a study will help you to be little comfortable in a new city and make things easier for you.

Culture Shock is something that is experienced by most of the International students. It is causing emotional as well as physical discomfort due to new place, people, way of living, language, etc. Hence it is important to understand the various cultural norms, language, eating habits and more such similar things of the country you are heading to.
Arrange Funds/Finances:
After receiving a confirmation letter from the institution, make sure that you plan and arrange for various needs like the tuition and enrolment fees, living cost, and miscellaneous costs. Arrange for the funds, keeping in mind the location of university as it plays a vital role in estimating your total living finances. Plan and maintain a budget which will help you to smoothly manage your expenses.
Visa Application:
Once you have completed your research and made sure of having enough finances for studying abroad, you must now apply for a visa by following the correct guides as guided by your counsellor. Make your visa application once you receive admission confirmation letter from the institution.
Confirm Flight:
Don't be down faced if you are not getting to book the flight ticket and plus the one of your choice. Flight schedules might be busiest as not only students but also other visitors and tourists fly abroad. In such cases, ask your travel agent to book the ticket for you well in advance. Along with booking the flight ticket, also find the best and convenient transportation means to reach your university.
Confirm Housing:
It is very important to confirm your housing within the stipulated time/date failing which; you will be left with no place to stay in campus or won't have an option to make a choice between accommodations available. If you choose to stay off-campus, make sure you find out proper details related to your housing location.
Value Added Services:
Secure yourself with other necessary aspects such as the use of currency, insurance, international communication services, etc. is extremely important.
Also don't forget to make things on place for the crucial documents and papers.
Health Check Up:
Get a health check-up done before you fly. The institution requires you to be immune against diseases like mumps, measles, tetanus, meningitis, etc. Make sure to carry your health reports, i.e. the proof of immunization with you.
Shopping:
Once you have been granted a visa, your international education plan gets an official approval stamp. This is when you begin shopping for the necessary things. Make a list of all the items you need to purchase and pack. Keep up with the list and shop all that you will require on a foreign land. Buy clothes, foot wear, leather and other such similar things, as these are expensive abroad.
Packing:
After you get all the things in place, starts pack them in your bag. Do it at least a week before the date of taking off. Make a checklist to ensure you haven't left anything behind.
Emergency Plan:
Always keep the contact details of people you can contact during an emergency as handy. Make sure you have shared contact details with your classmates, roommates, university, faculty, etc. Also make sure that you posted a list of contacts back at home which will include the details of where your family/parents can find you. Additionally, keep the number of your bank with you to resolve problems like stolen or misplaced cards. Make sure you know the emergency numbers of the country.
Posted By

GSP Admin