Pathway to Study in Bulgaria

Posted date: 13 Oct 2021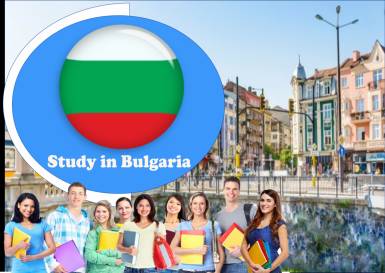 Do you wish to go to Europe to study? Bulgaria might be an excellent choice! This is one of Europe's oldest countries. Students enjoy studying in Bulgaria since there is so much to do! The beaches and resorts are stunning, and they are also famed for their mountains where you can participate in snow sports! When visiting Bulgaria, there are four cities that you must see which have a long history, and some are even older than Rome and Athens!
Bulgaria, located on the Balkan Peninsula, is quickly becoming a popular destination for international students, particularly from its neighbors Greece and Turkey, but also from as far away as Germany, Nigeria, and India. If you're wondering why they chose to study in Bulgaria, there are several good reasons. Bulgaria is significantly less expensive to live in than other European countries in the same region. This means you may spend the majority of your college life doing things you enjoy, such as travelling, eating out, and socializing, without breaking the bank. Plus, you get to accomplish these activities in a safe, welcoming setting, which is ideal for those who live away from home, like you.
Furthermore, universities in Bulgaria have low tuition fees. Pay a fraction of the cost of more expensive higher education schools while receiving the same well-developed teaching system and world-class research resources. And once you graduate, you will have a degree that is recognized by employers all around the world. Studying in Bulgaria is a requirement because, despite its modest size, it is a country with numerous prospects and is brimming with inventive and brilliant young brains. Aside from that, Bulgarian universities are constantly improving their facilities and services in the hopes of attracting more international students.
Every year, the number of international students in Bulgaria grows! Bulgaria is quickly becoming a popular destination for students looking to study abroad and broaden their horizons! Every year, around 5000 people apply to study in Bulgaria. Despite this, getting into a Bulgarian institution is less tough than in other countries because admission standards are lower and there are numerous study spots available each year! The high quality of higher education, as well as the fact that the study programmes are in English, is also highly significant to each international student - and Bulgaria meets these needs as well.
Posted By

GSP Admin