Opportunities for Aviation degree aspirants in Europe

Posted date: 29 May 2019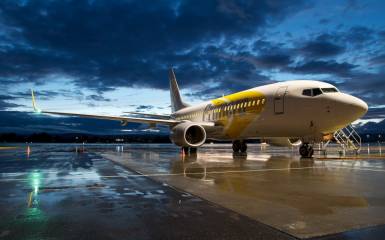 Aviation is a very broad field of study with humungous career opportunities available all over the world. Aviation is the art or science of making and flying aircraft and Avionics is the science and technology of the development and use of electrical and electronic devices in aviation. Aviation system involves manufacturing, flying, operating or operation of aircraft. So, basically aviation is related to mechanical engineering.
Probably the most common career that comes to mind when people think of a career in aviation is a Pilot. But, it's not just the only career path in aviation. Aviation being a broad field, there are many opportunities in this sector. You can expect to be qualified for a job as an accident investigator, air traffic controller, airline manager, aviation attorney, maintenance manager, or safety inspector. Aircraft manufacturers, airports, cargo airlines, colleges/universities, medical airline transports, private airlines, professional development centers, and tourism boards are some of the places that hire people with experience in aviation management. Even if you want to be commercial helicopter pilot, a degree course in aviation will prepare you to fly.
One of the major manufactures of civil transport aircraft- Airbus is a Europe based company. Aviation programs' in Europe provides a basic training of specialist qualifications like Aircraft Maintenance Mechanic Technician and Aircraft Maintenance Avionics Technician which are necessary condition for further training in the European centers of aeronautical engineering to receive the license for the aircraft technical maintenance in any airport in Europe and the world. So, don't worry about the opportunities, from the leading companies in the airlines industry to the amateur ones, you could find a good job in Europe. This industry have been progressive with time and advanced with technology and scope of this program is therefore very high. Boeing estimates the aviation industry will need 754,000 new aircraft technicians over the next 20 years. This implies that there is need for more technicians in this field.
The European Universities provides courses like Bachelors/Masters in Air Traffic Management, Aircraft Operations, Aviation Safety, Aviation Management, Civil Aviation, Drone Aviation, Aeronautical Engineering and Sensors & Avionic Systems. A student can choose from these wide range of program offered at the top universities in Europe with the best available infrastructure. After completing the course from any European university a student can find a job either in the same country or anywhere in and around Europe. If you think you can understand mechanics, aerodynamics, and a little more than that then find an aviation program for you right away!
Posted By

GSP Admin