Online Learning is not a Science fiction anymore

Posted date: 09 Sep 2019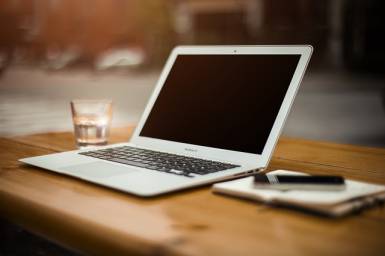 Just over a decade ago, online learning dropped into the domain of science fiction for many educators. Students ' visions of accessing a variety of lessons
on their systems,interacting online with educators, and engaging in virtual "field trips" seemed more fantasy than fact
But in 2012, with advances in the availability, quality and usability of electronic devices, nearly 2 million students are taking online courses. This Topics section examines the rise of online education through research, reporting, and other resources.
Online learning is now a widely available option for students across the globe looking to make up credits toward graduation, to take courses not available in their local universities, or get a jump straight to college through dual-enrolment programs. Online learning is no longer the novelty it once was. Increasingly, advocates are making the case that digital learning can play a leading role in addressing a range of challenges facing in education.
Indeed, more questions are surfacing about the academic quality of the online programs. It has been particularly vocal on this issue, citing a "troubling" lack of "good information about results and accountability." Interest and demand for online learning options for students have surged in recent years due to their potential to provide cost-effective means of expanding instructional options and cater to students who've grown up using the internet for both informal and formal learning. Yet experts and advocacy groups agree that more research is needed to gauge the effectiveness of online and blended learning models.
The few solid studies that are available have not been in agreement in their findings. Some comparison studies, for example, have found a slight advantage in student outcomes for online courses, others for face-to-face instruction.
Blended Learning Takes Hold:
Blended learning has taken hold as world begin to rethink how they deliver instruction amid fiscal instability and criticism of the traditional model of education. Online and blended learning programs are growing fastest. The availability of compelling online and multimedia resources has led to growing enthusiasm for another approach: the flipped classroom. The concept allows for students to receive instruction at home via computer that in a traditional classroom would be delivered in person by a teacher. In a flipped classroom, students review readings, videos and other materials at home in advance and then use class time to have in-depth discussions, conduct experiments, and work on projects, or complete assignments traditionally.
With the emergence of so-called open source resources on the internet, some observers predict a revolution in the way children acquire knowledge and learn new skills. YouTube have launched video sites to capture model lessons and make them freely available. Free curriculum sites provide a vast archive of content for teachers to use whole cloth or as a supplement to what they are already teaching. The open source movement has also inspired many teachers to share the lessons and strategies they've perfected over the course of their careers.
Posted By

GSP Admin