Lowest grades doesn't mean it's the End of the World

Posted date: 03 Oct 2019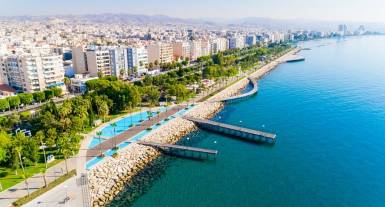 Scoring low grades on your board exams never mean to quit dreaming about your passionate career. Stops imagine your world coming crashing down. Even though the quotes like "Failure is simply the opportunity to begin again" or "Success is not a good teacher, failure makes you humble" or "Success is not final, failure is not fatal" etc might feel cliché, they still hold deep significance and relevance.

In the modern world of education, a lot of new fields and professions have come into existence. Each of these careers and professions require and demand specific kind of qualifications and skills which are offered by educational institutions worldwide. Every young individual today strives to get into a topmost university to gain the best education. To reach to this level, one has to surpass numerous challenges. The most important challenge one has to face is to secure high scores.

Don't let your dreams come through low results. Today's youth has a range of choices. Study field is no longer narrow. There are various options you can look at:
Plethora of Courses:
From courses available in all fields, you can choose any one which best suits your interest or passion. Courses like Fashion Designing, Music, Aviation, Photography, Acting and Theatre, Mass Communication and Media, etc... can be considered.
Entrance Exam Based Courses:
There are courses that require one to give entrance exams in order to enrol. Such courses do not give much prominence to the scores that you have earned in your board examinations. The recruitment for such courses is purely based on how one performs in the entrance test. Courses such as Design, Management, Mass Media Communication, Journalism, Law, etc are all entrance exam based courses. Thus don't bother yourself with unnecessary stress.
Join a Community College:
Community institutions are higher educational colleges that offer diploma and transfer degree courses of short period. Low scores don't matter much as they readily admit students with low GPA. Pursuing a course from a community college is just a kick start to your higher education is the reason behind it.
Engage in Extra-curricular Activities:
Specialising in extracurricular activities like sports, music, arts and theatre, dance, etc increases your chances of getting admitted into the desired college and university. Working for a well known club or organisation or even starting with a business of your own can get one shortlisted.
Ask for Recommendation:
This is one of the smartest ways one can adopt in order to increase the chances of getting admitted. Ask your professors, coach, work colleague, and your boss to draft words of recommendation for you. Their letters might speak louder than your scores.
Posted By

GSP Admin