Kiwi Lifestyle in New Zealand

Posted date: 14 Mar 2019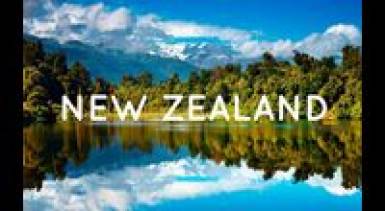 What does it mean to be called a Kiwi? The name is derived flightless flightless bird native to New Zealand, which the national symbol of the country. This is mainly because the people in New Zealand are friendly, open and accepting; the outdoors are beautiful; and the relaxed living (Kiwi lifestyle) is the best in the world. If you are looking for calm, quiet, less stressful place to study and work then, New Zealand is your right option.
It is an English speaking country and a very safe place for travelers, it is ranked 13th safest country in world by WEF and it is the least corrupt nation in the world, according to the Corruptions Perception Index.. New Zealand became the first country to give women the right to vote. New Zealand is the only country in the world where all the highest positions have been simultaneously held by women.NZ was voted the world's best country in 2007 and 2008 by Wanderlust magazine. Auckland, one of the largest cities in New Zealand is also one of the most affordable cities in the world to live in. Apart from all these New Zealand has the interesting local markets which sell crazy things, locally crafted, for everyday life, such as ukuleles made of recycled pots, or art and jewelry made of glittering paua shells.
Some of the top ranked Universities in the world are in New Zealand. Education for children under the age of 19 in state school's are free, there are also universities which provide zero fees courses for their residents. While New Zealand is a great place to study as an international student, it does have one downside – tuition costs. Fees for arts or social sciences courses ranges from NZ$20,000 (£9,680) a year, courses in science and engineering can cost from NZ$25,000 (£12,000) per year.
"If we just knew a bit earlier!" is our thought many times after almost completing our year studying or working or spending our most precious time at any country. Kiwi lifestyle is a bit different to what you most likely experience every day at home place. In New Zealand, you can have a very healthy life because you're not under constant pressure. You have time for you. New Zealand and the Kiwi lifestyle are closer thank you think! Yes! New Zealand it is! The land of kiwi fruit and kiwi birds. Just chill and relax!
Posted By

GSP Admin