Key guidelines to be successful Mechanical Engineer

Posted date: 08 Aug 2019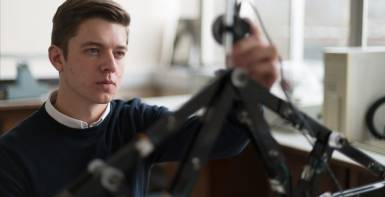 Mechanical engineering, this core engineering field is also known as the Father of Engineering. The study of machines that merges physics, mathematics, material science and many other branches, that enabled the world to move on wheels. A mechanical engineering degree will equip you with a good grounding in the fundamentals of mechanical engineering and engineering design. Mechanical Engineering is one of the broadest and oldest of the engineering disciplines and therefore provides some of the strongest interdisciplinary opportunities in the engineering profession.
For contemporary enterprises, modern production or processing as well as their control technologies are of primary importance. Therefore, they need highly qualified specialists knowledgeable about the contemporary production and processing technologies, the equipment, and the principles of its control, who are able to independently conduct research topical for the process of production, to summarize the findings, and to implement them.
Graduates of the Mechanical Engineering study program can be employed as mechanical engineers in various industrial enterprises (food, chemicals, furniture, textiles, etc.); as engineers-constructors in design enterprises; or as project managers, executive directors, or heads of departments or companies in commercial corporations.
Now, to become a successful Mechanical Engineer the few things a student should consider are: The country that they choose to study is the first thing a student should consider. Look for those countries where Mechanical Engineers are most in need and where most Mechanical Engineering degrees are available. US, UK, Canada, Lithuania and Slovakia are the top countries which offer quality degree. Also, European Universities offer good quality education at a low price and would be great choice for studying Mechanical Engineering. The next point to consider is choosing the right University. Each year a huge number of Engineering graduates are applying for a job and a student need to stand out from this large number they should have the name of a prestigious Engineering school in their CV. Search for the top University at the country that you have shortlisted. But, you should always have a back up option in case you don't get enrolled to that university. Now, the next step is gaining a good industry experience. Yes, you would be required to have good industry experience to get a highly paid job. For that, you should develop your skills and equip yourself by doing Internships or any part-time jobs while studying.
If you could gain a good job offer then, Mechanical Engineering is highly profitable and jobs being created on a daily basis, as demand for mechanical engineers rises. Start searching for your ideal course at the best study destination and climb your steps to a successful career.
Posted By

GSP Admin