IS NETHERLANDS A GOOD COUNTRY TO LIVE?

Posted date: 23 Feb 2021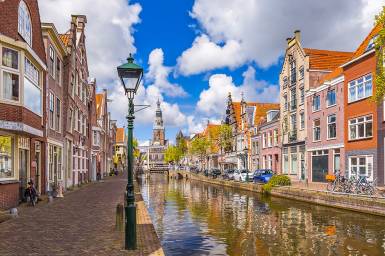 The Netherlands is situated on the periphery of Western Europe, freckled by coastal lowlands with windmills characteristic of its development of water. Three big European rivers, the Rhine, Meuse and Schelde, pass through neighbouring Germany and Belgium to the country's busy ports. The climate is moderate in the Netherlands, with mild winters, cool summers, and rainy seasons elsewhere. Public and private organizations created nature reserves, which later became a place for tourists to discover.
The Netherlands, what has long been considered a global society, has been developed by the people of the Netherlands, with the highest concentration of museums in the world. The Dutch are still Europe's most physically active group, as well as winning major exercise and happiness scores. This is partly attributed to the country's superb infrastructure, which inspires people to stroll and cycle for work or fun. Compared with other European countries, most Dutch individuals speak relatively good English. Nevertheless, taking the opportunity to learn Dutch as a student is a smart idea, particularly if you are considering working in Holland after your studies and want to fit quickly into Dutch culture and endear yourself to the locals. The Dutch are a friendly country of open-minded and compassionate citizens, and in most cities and their universities, you will find a very varied society. The country provides excellent transport connections to other European countries, enabling you to fly and enjoy other common destinations at a low price during your time there.
You have undoubtedly thought of the Netherlands as a viable place to pursue your education when you consider studying abroad; you might have found that it is a common place for foreign studies, and that the Netherlands has begun to stand out in terms of higher education opportunities. Higher education is renowned for its high standard in Holland. The Netherlands has recently been named as one of the world's top six countries with the most prestigious universities. The nation has expanded its share of schools in the global ranking of universities, earning the highest recognition and respect from leading scholars around the world. This will strengthen your job chances as well as teach you how to pick a well-known destination for your international education.
Posted By

GSP Admin