How Universities in Europe Help International Students Settle In

Posted date: 25 May 2023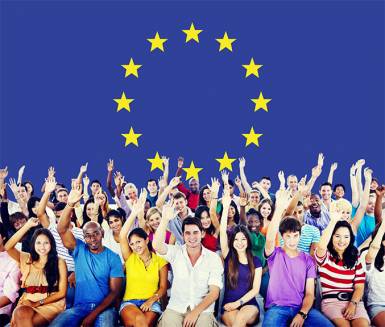 Universities in Europe are becoming increasingly popular among international students, thanks to the high-quality education they offer. However, moving to a new country can be daunting, especially for students who are not familiar with the local culture and language. To address this, universities in Europe are offering various support services such as scholarships, orientation programs, accommodation support, career options, guidance on part-time job opportunities, language programs, student organizations, and more. In the following sections, we will explore each of these support services and how they benefit international students.
Financial Assistance through Scholarships for International Students;
Many universities in Europe offer scholarships specifically for international students, which can help alleviate some of the financial burden of studying abroad. These scholarships have the potential to cover various aspects, including tuition fees, living expenses, or a combination thereof.. International students should research scholarship opportunities at their chosen university and apply as early as possible.

Orientation Programs in Supporting International Students
Most universities in Europe offer orientation for international students. These programs help students get familiar with the campus, the city and the culture. They provide information about the academic and administrative systems of the university, as well as information about the local community and its customs. Orientation programs also give students the opportunity to meet other international students and make friends.
Language Courses: How do they aid international students in cultural integration?
Learning the local language can be crucial for international students who want to immerse themselves in the local culture. Many universities in Europe offer language courses, either for free or at a reduced fee, to help international students improve their language skills. This can help them better communicate with locals and adjust to their new environment.

Financial Support and Guidance:
Living expenses can be a major concern for international students studying in Europe. However, universities often provide resources and advice to help students manage their finances and find affordable living options. Universities can provide information on the cost of living in the local area, as well as tips for budgeting and saving money. Some universities also offer part-time job opportunities on campus or in the local community, which can help students earn extra income.


European Universities' Accommodation Solutions for International Students
Securing housing in an unfamiliar city can pose a considerable challenge. However, universities in Europe often offer support services to help international students find suitable accommodation. This can range from on-campus housing to off-campus apartments or host families.
How do Universities Assist in Job Search and Professional Development?
Universities in Europe often provide career services to help international students find part-time jobs, internships, or full-time employment after graduation. These services can include job fairs, career counseling, and workshops on resume writing and interviewing skills.
International Student Support Groups: Fostering Campus Engagement in Europe
Joining an international student support group can help international students connect with their peers and feel more engaged in campus life. Many universities in Europe have international student clubs that cater specifically to international students. These organizations can provide social and cultural events, mentorship programs, and other resources to help students adjust to their new environment.
In summary, universities in Europe are committed to supporting international students and providing them with the tools they need to succeed. To further assist students in their study abroad journey, we recommend using our study abroad app, which can provide information on universities in Europe, scholarship opportunities, and other resources to help make the transition to studying abroad as smooth as possible. Download our study abroad app today and take the first step towards an unforgettable educational experience in Europe.
Posted By

GSP Admin