Graduate in Entrepreneurship and be your Own Boss

Posted date: 08 May 2019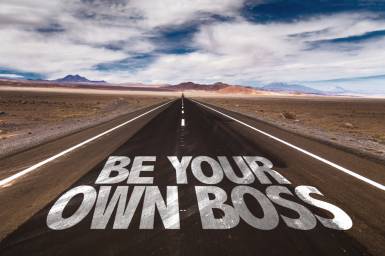 Entrepreneurship programs are widely seeked in today's world. Everyone dreams to start their own business and be their own boss. It's about being the leader with no bosses, no restricting schedules and no one holding you back. Entrepreneurs are able to take the first step into making the world a better place, for everyone in it.
Basically, Entrepreneurship is the act of creating a business or businesses while building and scaling it to generate a profit and along with that it's also about transforming the world by solving big problems, like initiating social change creating an innovative product or presenting a new life-changing solution.
Students nowadays can get the skill set of Entrepreneurship through lots of programs that are offered. Graduate studies in entrepreneurship, which include the Master of Entrepreneurship and the MBA in Entrepreneurship, are structured to provide the knowledge and training to succeed as an entrepreneur, including how to generate sustainable business models, manage with proficiency, understand financials, and capitalize on economic trends. Grads of entrepreneurship programs enter the workforce with unique knowledge and networking connections. This skill set is increasingly sought after by employers in a variety of fields; many degree recipients start their own businesses or join startups.The most popular entrepreneur skills are marketing, business development, customer service, leadership, execution, resilience, focus, determination, talent acquisition, continuous learner.
Entrepreneurship programs in Europe are the best as this will give entrepreneurs an extra benefit because academic programs in entrepreneurship for students in Europe are striving towards innovation and entrepreneurship across research and academic areas. A lot European universities offers entrepreneurship programs where they provide the opportunity to gain the firsthand skills and experience required to start and run small businesses for aspiring entrepreneurs. Europe's entrepreneurship studies also offer aspiring entrepreneurs the opportunity to gain valuable practical experience, academic knowledge, and critical networking connections.
Therefore, dream big and if you're looking to make your mark on the world, solve a big problem or advance society, consider entrepreneurship. You could just be the person to change the world. All it takes is taking your best entrepreneur ideas and acting on them.
Posted By

GSP Admin