Experience the Picturesque country while studying

Posted date: 28 Mar 2019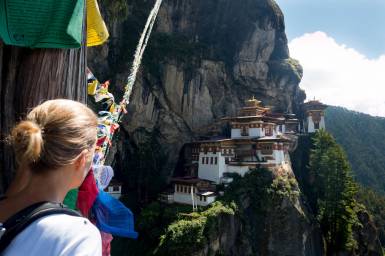 The United Kingdom- this glorified power is a blend of culture, academics, sports, music, attractive tourist destinations and its royal families.
The country has many times made an appearance on the silver screen, with a range of unique filming locations all over the country. Responsible for the ease of getting around one of the worlds' busiest cities, the London Underground was the first underground railway station, opened in 1863. It sees 1.265 billion passengers every year and it's network is 402km long! The mountains of Scotland and Wales, the rolling hills of England and Northern Ireland, the Lake District and the Yorkshire moors, as well as the coastline of all parts of the UK make sure you make good use of spare time and indulge in some fun activities, including mountain biking and cycling.
Drive a little way out of any city in Britain and it won't take long to find yourself amongst the rolling hills, open farmlands, and picture postcard spaces. Rural Britain provides a slower pace to contrast its bustling and lively cities. Visitors are made to feel right at home with the British hospitality.
The UK is an incredible mix of international cultures and contemporary thinking, held together by a strong sense of identity and tradition. As an international student, you'll find an array of exciting experiences ahead of you and will have the opportunity to discover exotic places and meet new people. The food you can buy in the UK reflects the many ethnic influences in British society. Most supermarkets sell ingredients from Asia, Africa, the Caribbean and Latin America, as well as food from many other parts of the world. Yes, you'll still find the famous English breakfast and fish and chips, but you'll also see a very diverse range of meals and menus while you're studying in the UK. When you become an international student in the UK, cooking and sharing a traditional meal from your home country is a great way to make new friends.
The UK is a world leader in many areas of education including engineering, science, art and design, business and management, law and finance. Producing some of history's top scientists, literary greats, and inventors, Britain's educational institutions are both makings of history, and beautiful buildings in themselves. Many have their own libraries, museums and galleries attached, which are open to the public. United Kingdom has the second largest cluster of educational institutes in the world. About 400,000 student population resides in London, over 600,000 international students are enrolled each year to a variety of programmes, ranging from English language courses to PhDs. In United Kingdom each country has its own education system and together its education system has been ranked as the sixth best in the world by global league table. The UK education system gives students the freedom to combine courses and subjects from different areas of studies, so you can tailor your degree to your own needs and interest.
Posted By

GSP Admin