Ever thought about studying in Finland? Here's why you should…

Posted date: 24 Apr 2019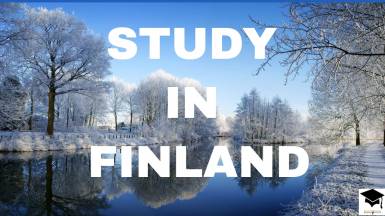 Study abroad will undoubtedly be the best experience of your life. You'll make lifelong friends, hop on planes, and wander to the most beautiful hidden gems. In my opinion, it's a quintessential experience that every college student should have. Studying abroad is perceived as an advantage in one's career and an opportunity to get better education, learn new language skills and gain international experience. Over 5 million students choose to study abroad – that is double the amount of students than 10 years ago.
Many students tend to stick to the main destinations of the United Kingdom, United States and Australasia for the draw of big name universities, world-class education and the opportunities after graduation. But casting the net a little further afield can have significant benefits without compromising on quality.Finland may not be an obvious choice for many, but the more you know about the benefits, the more it makes sense as a top-flight study abroad destination. It's an increasingly popular choice nowadays.
Nowadays, you cannot open the news without hearing about Finland's marvelous education system, but the country deserves its reputation. Finland repeatedly ranks in the top five for PISA scores; Finns borrow more library books than any other country in the world. The university is working its way to the top of the ranking and employs instructors who are also esteemed researchers, making it a smart choice for ambitious international students.
Finland has some of the world's best universities and this is a big reason why international students choose to study there. Eight Finnish universities were ranked in the Times Higher Education World University Rankings 2015-2016, in its global top 500. You'll also find good value for money, an international student from a different country, you will most likely be required to pay a tuition fee but there is no reason to panic because there are many scholarships in finland you can apply for. Not to forgetit's absolutely rich in diversity and one of the safest and happiest places to beat. Finland has consistently ranked highly in quality of life, overall stability and education.
What next?
If these reasons have won you over, now's the time to start searching for a Finnish university to take a course in!
Posted By

GSP Admin