Belgium Universities alters your career dream to the foremost.

Posted date: 27 Mar 2019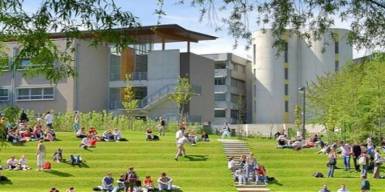 Belgium is a developed country, with an advanced high-income economy located in Western Europe. It is one of the smallest and most densely populated European countries. Culturally; Belgium borders with France and Germany. Belgium is divided between a French-speaking people, called Walloons and Flemings-Dutch speaking people. Belgium states have been richly found with historical and cultural associations for long centuries. Belgium generally is a low-lying country, with broad coastal plains, hills and forests .Belgium is a fantastically charming country that simply conquers your heart. Whether you're just a visitor or an international student, Belgium, with its nice landscapes, breathtaking architecture, and highly multicultural environment, makes you feel truly at home.
It is highly recommendable to start an overseas career in Belgium. Many universities provide programmes in English to reach internationalization in its peak & the government of Belgium is well at the forefront in making scholarships available for aspiring academic students. The range and value of scholarships it offers many students locally and from other countries, is quite impressive. Nevertheless, they do offer very stringent conditions for admission. The main types of government scholarships offered to students for studying in Belgium comprise the fields of political science, agriculture, information technology, the intricate field of psychology, the highly specialized field of chemical engineering and mathematics. In funding these studies the government chooses the best universities available that offer excellent courses for each doctorate level of study.
Transport in Belgium is facilitated with well-developed road, air, rail and water networks. The rail network has electrified tracks which are well-developed in Brussels, Antwerp and Charleroi. The ports of Antwerp and Bruges-Zeebrugge are two of the biggest seaports in Europe. Brussels Airport is Belgium's biggest airport. Moreover, Belgium transport network is highly accessible for people starts from metros to the tram. The easiest, and also cheapest, ways to travel while living in Belgium are trains and buses. Living costs in Belgium vary slightly, depending on the city you live in.Brussels is the most expensive city in Belgium & Liege is the least expensive. Prices for accommodation are in line with the international average when it comes to student halls of residence, but, when it comes to the private studios, it changes a bit. Buying from the supermarket and cooking at home is the cheapest option when it comes to food costs.
A wonderfully cosmopolitan and culturally fascinating city, residents are known to enjoy a balanced, enjoyable lifestyle in Brussels. For designer clothing and boutiques, expats can peruse the aisles in the Boulevard de Waterloo area and Avenue Louise where famous luxury brand names adorn the shop windows. The Rue Neuve is the longest street in Brussels and is famous for being a pedestrian-only shopping heaven. Chain stores also abound, while independent stores can be found between the Grand Place and the Rue Lemonnier. Brussels nightlife may not rival that of its European neighbors, but it still provides a wonderful selection of pubs, overflowing with Belgium's best beers as well as trendy clubs, discos and live music bars. Expats are often surprised to find out about the abundance of green space in Brussels, which boasts parks, woodlands and sports facilities. There are several parks in the city centre, including the Botanical Garden, Royal Park and Leopold Park.Moreover; it would be a great time to achieve success with an international exposure in a multicultural atmosphere especially in Belgium.
Posted By

GSP Admin