Applying for loans in South America

Posted date: 14 Jul 2014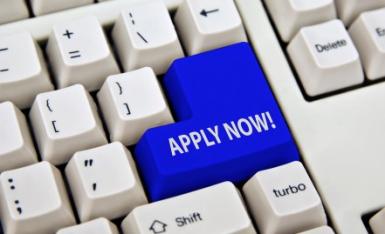 Private student loans typically have variable interest rates while federal student loans have fixed rates. Consumers should be aware that some private loans require substantial up-front origination fees. These fees raise the real cost to the borrower and reduce the amount of money available for educational purposes.Most private loan programs are tied to one or more financial indexes, such as the Wall Street Journal Prime rate or the BBA LIBOR rate, plus an overhead charge. Because private loans are based on the credit history of the applicant, the overhead charge varies. Students and families with excellent credit generally receive lower rates and smaller loan origination fees than those with less than perfect credit. Money paid toward interest is now tax deductible. However, lenders rarely give complete details of the terms of the private student loan until after the student submits an application, in part because this helps prevent comparisons based on cost.
Private student loan fees
Private loans often carry an origination fee. Origination fees are a one-time charge based on the amount of the loan. They can be taken out of the total loan amount or added on top of the total loan amount, often at the borrower's preference. Some lenders offer low-interest, 0-fee loans. Each percentage point on the front-end fee gets paid once, while each percentage point on the interest rate is calculated and paid throughout the life of the loan. Some have suggested that this makes the interest rate more critical than the origination fee.
Private student loan cosigners
Eligible loan programs generally issue loans based on the credit history of the applicant and any applicable cosigner/co-endorser/co borrower. This is in contrast to federal loan programs that deal primarily with need-based criteria, as defined by the EFC and the FAFSA. For many students, this is a great advantage to private loan programs, as their families may have too much income or too many assets to qualify for federal aid but insufficient assets and income to pay for school without assistance.Many international students in the United States can obtain private loans (they are usually ineligible for federal loans) with a cosigner who is a United States citizen or permanent resident. However, some graduate programs (notably top MBA programs) have a tie-up with private loan providers and in those cases no cosigner is needed even for international students.
Private student loan terms
The terms for private loans vary from lender to lender. A common suggestion is to shop around on all terms, not just respond to "rates as low as..." tactics that are sometimes little more than bait-and-switch. However, shopping around could damage your credit score.Examples of other borrower terms and benefits that vary by lender are deferments (amount of time after leaving school before payments start) and forbearances (a period when payments are temporarily stopped due to financial or other hardship). These policies are solely based on the contract between lender and borrower and not set by Department of Education policies.
Private student loan consolidation
Several lenders offer private consolidation programs. Borrowers of privately subsidized student loans may face the same restrictions to bankruptcy discharge as for government based loans: New legislation makes clear that these loans are, like federal student loans, not dischargeable under bankruptcy. Even before the legislation was passed, private student loans that were guaranteed "in whole or in part" by a nonprofit entity are non-dischargeable in bankruptcy (and most private loans, regardless of the lender, were guaranteed by a nonprofit). The interest rates on private loan consolidations are often not any better than the rates already available on the private loans separately.
Posted By

GSP Admin