All about Student Housing in Switzerland

Posted date: 05 Apr 2021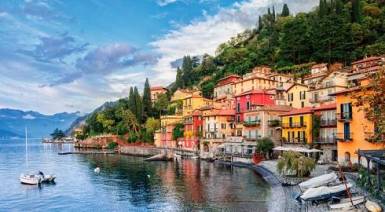 Apartments in Switzerland, like other European countries, can be hard to come by. It takes a bit of effort and analysis to find the right accommodation, but when it comes to finding the correct housing choice for you, there are three key options:
* Find lodging through the housing office of your university;
* Select lodgings on the private rental market; and
*Living in home stay accommodation with a Swiss family
Many Swiss universities have housing offices that explicitly rent out discounted rooms in university-owned student housing to foreign students. Depending on the city or town your university is located in, the type and number of choices can vary from CHF 500 to CHF 800 per month. These accommodations are generally small in number, often close to the city center, close to the campus, so it is best to apply as early as possible to ensure that you obtain housing.
Not all hope is lost if you don't get a room through your university's housing office! The private rental market can cost you slightly more (typically between CHF 800 and CHF 1500), but sharing an apartment may dramatically reduce your expenses. Geneva, Zurich and Bern are Switzerland's most expensive cities, but they have more housing choices as well. You can be exposed to new cultures, languages and traditions by living with roommates, particularly other international students, further enhancing your experience of studying abroad!
Renting a room from a Swiss family will give you the Swiss experience from the inside, if you want to experience Swiss culture first hand! With many families offering lower rates than the normal rental market, this could also be a cheaper alternative. Start searching for housing in Switzerland early, and make the transition as smooth as possible to studying in Switzerland.
It is impossible to deny that there is a high cost of living in Switzerland, but investing in your education is a surefire way to prepare for your long-term success. In addition, Switzerland is consistently ranked among the countries with the highest quality of life on earth. No matter where you're studying in Switzerland, the best way to make sure you make the most of the exciting opportunities Switzerland has to offer you.
Posted By

GSP Admin